---
Started in 1995 as a program of the Show-Me STATE GAMES, the Audrey Walton Youth Leadership Program provides the opportunity for 30 high school rising juniors and seniors from around the state of Missouri, to visit the University of Missouri in Columbia and gain skills that will assist them in becoming leaders in their respective communities and schools. Sponsored by Audrey Walton, a great leader in her own right, the program promotes the importance of leadership, physical fitness, higher education, and a healthy lifestyle.
The conference lasts for two days and runs in conjunction with the Show-Me STATE GAMES Opening Ceremonies. The students have the opportunity to engage in several activities that encourage the students to step up and be leaders amongst themselves, along with the opportunity to learn leadership tactics to help them excel in their high schools, extracurricular activities, as well as in their respective communities.
The goal of the Audrey Walton Youth Leadership Program is to help every student build the confidence needed to successfully lead others while creating an enjoyable experience for attendees to share with their peers upon returning home.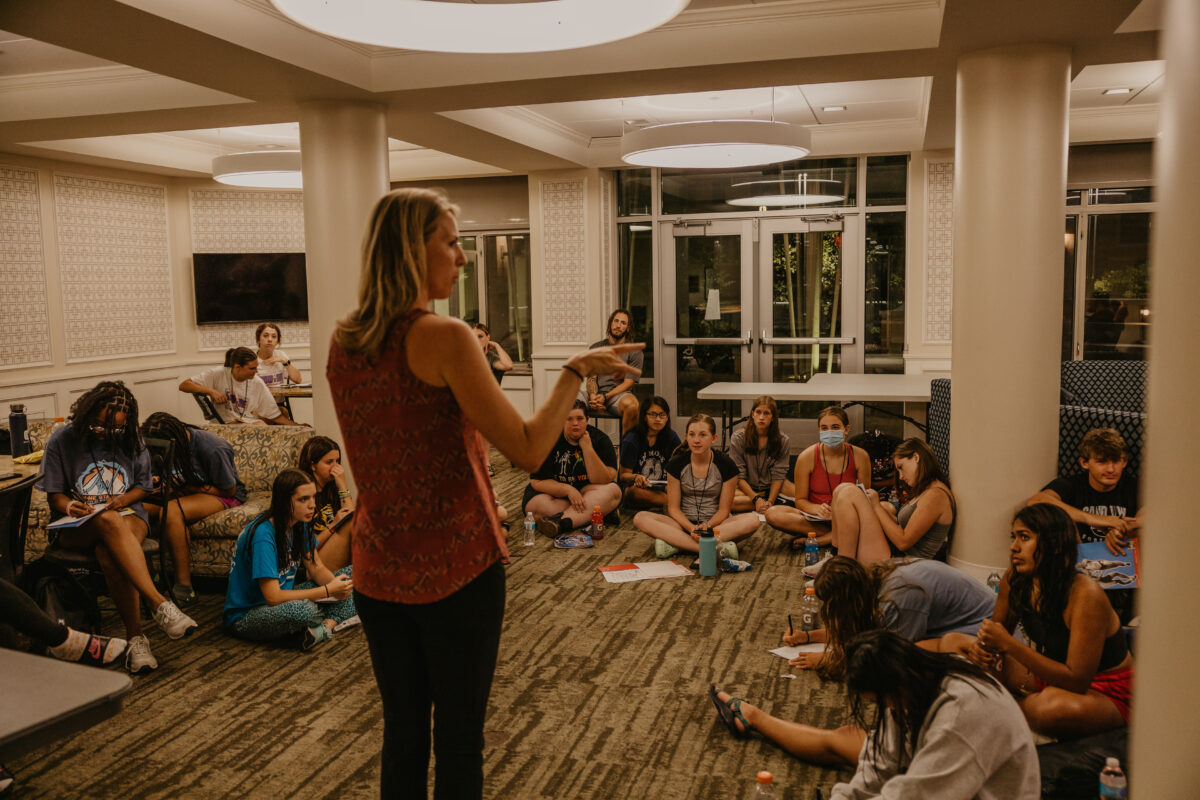 2023 Conference Dates:  Thursday, July 20 – Friday, July 21, 2023, at the University of Missouri-Columbia.  Participants will stay in MU's residence halls with an assigned roommate of the same gender and attend the conference's events at various locations on campus.
Who Can Apply:  High school students entering their junior or senior year in school for the 2023-2024 academic year.
Deadline: June 15, 2023
Space is limited.
**Due to the large number of applications we receive each year, we ask that students who attended the conference the previous year not apply, in order to give a new student a chance to attend.**
Applications will be critiqued & participants accepted to attend on a first-come, first-serve basis.