2022 Missouri Lottery Athletes of the Year
Congratulations to our 2022 Missouri Lottery Athletes of the Year! Each of these individuals truly represent the spirit of amateur athletics through the Show-Me State Games!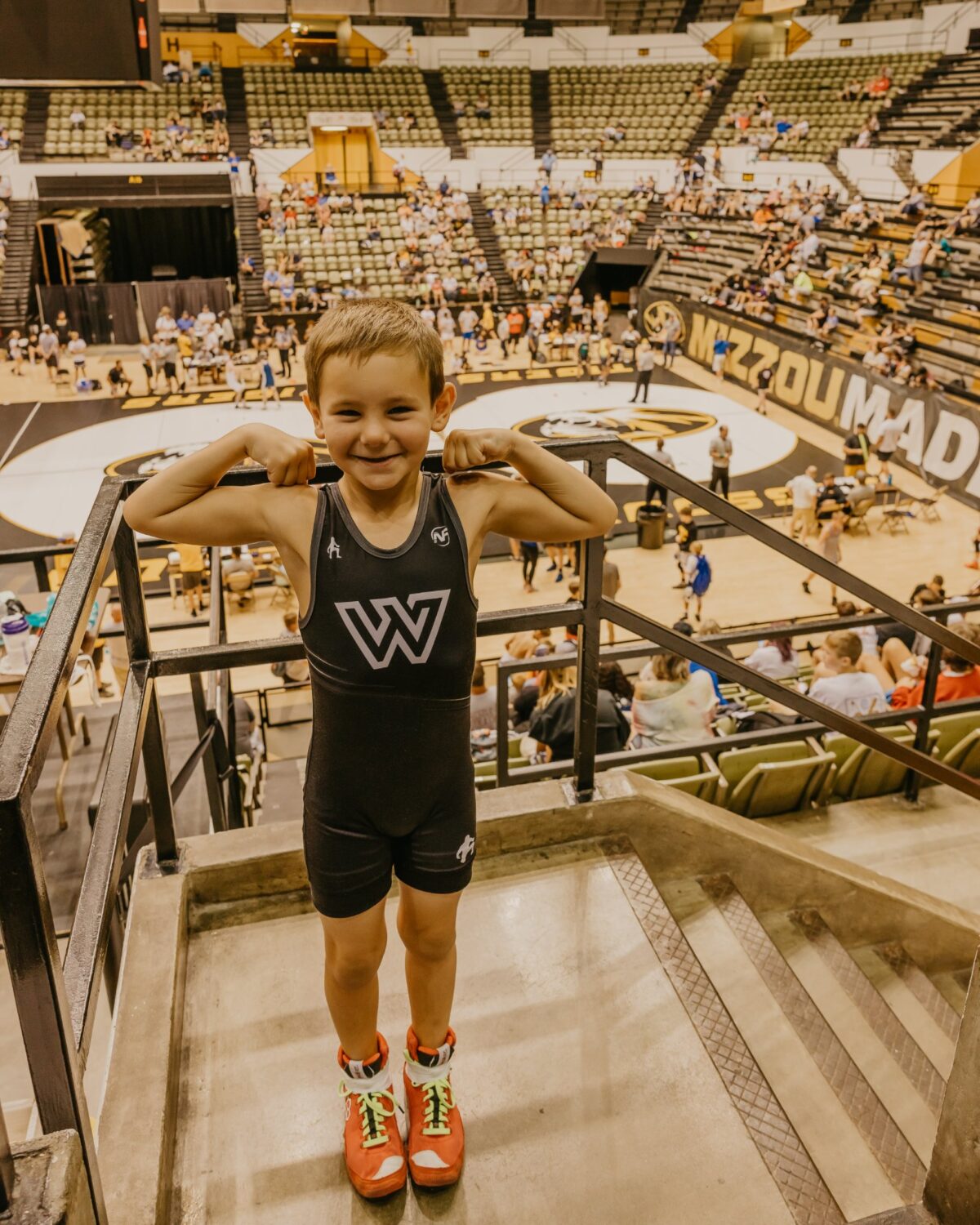 Male Athlete of the Year – Colt Bridwell
Colt was born with a condition called Chiari Malformation, which caused him to need brain surgery at 2 years old. Exactly one year later, he started his first wrestling practice and was hooked immediately! However, another year later Colt's symptoms came back and he would need another surgery. Colt recovered from his second surgery and was in the wrestling room again! Colt fell in love with wrestling and started practicing multiple times a week! He made a goal to become a state champion, joined a local wrestling academy and an off-season program, and poured his heart and soul into wrestling! Colt is now a 2-time state champion, a 9-time All-American, and placed 2nd in the 2022 Show-Me STATE GAMES wrestling competition! Colt is an amazing inspiration to us all!
---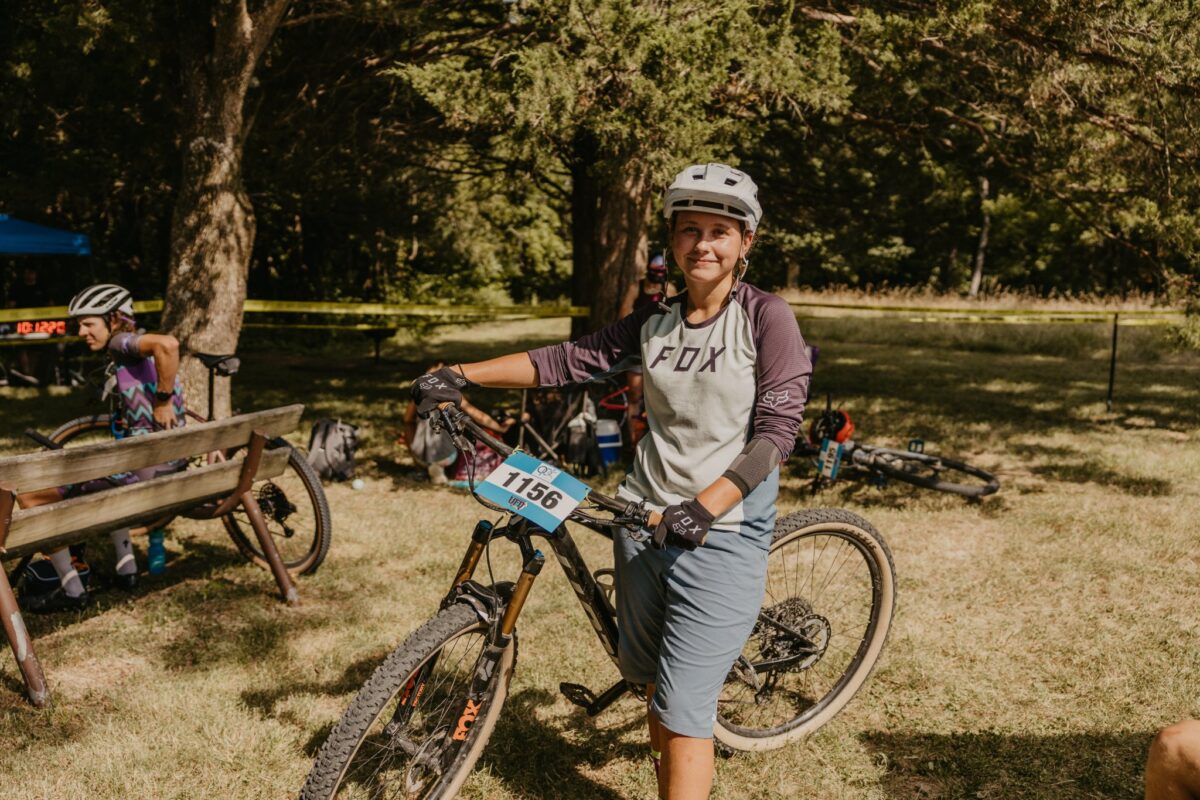 Female Athlete of the Year – Marlowe Weis
Marlowe is only 13 years old and has been competing in the National Interscholastic Cycling Association for the last 3 years for the Columbia Raptors. She has also been an active participant in the NICA GRIT (Girls Riding Together) program which encourages more females to get on bikes. She has been so active that she was selected as a GRIT ambassador this year! Marlowe is a leader to her teammates and has made friends all over the state during competitions.
Marlowe's first biking experience was with her family in 2017 and she immediately fell in love with hitting the trails. She has done so well in a male-dominated sport and is an inspiration to many girls! Great job Marlowe!
---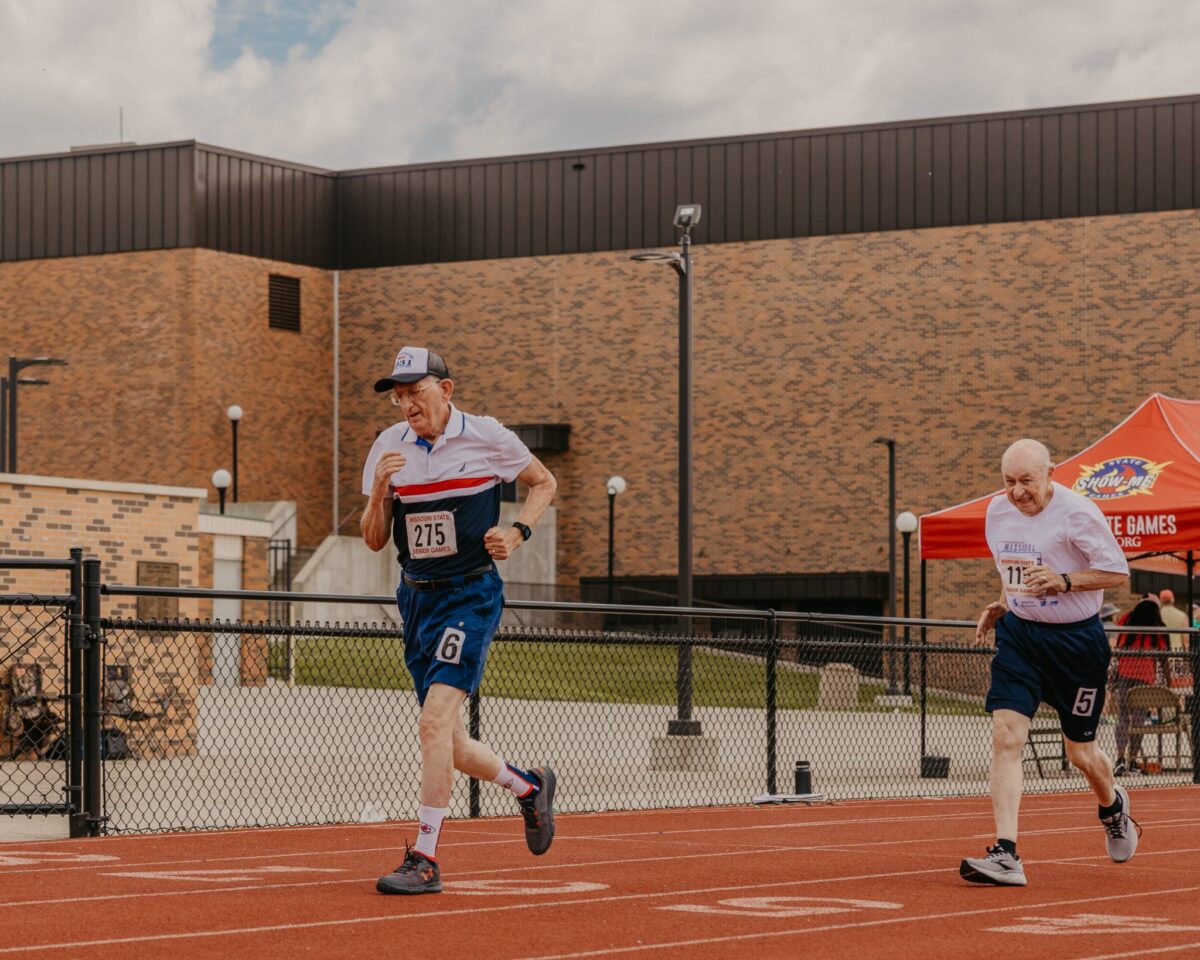 Male Senior Athlete of the Year – Dave McCoy
Dave brings his whole family and a smile to everyone's faces during our summer games. His caring and competitive spirit is contagious. This past year, he won 18 medals, with 11 being gold medals, in the Missouri State Senior Games and 9 gold medals at the Show-Me State Games. He also holds 14 records for the Missouri State Senior Games and 9 for the Show-Me State Games. He is an inspiration to all of us younger competitors and what we all aspire to be. Dave is a great ambassador for these games and a true competitor. He epitomizes true grit, competition, and sportsmanship.
---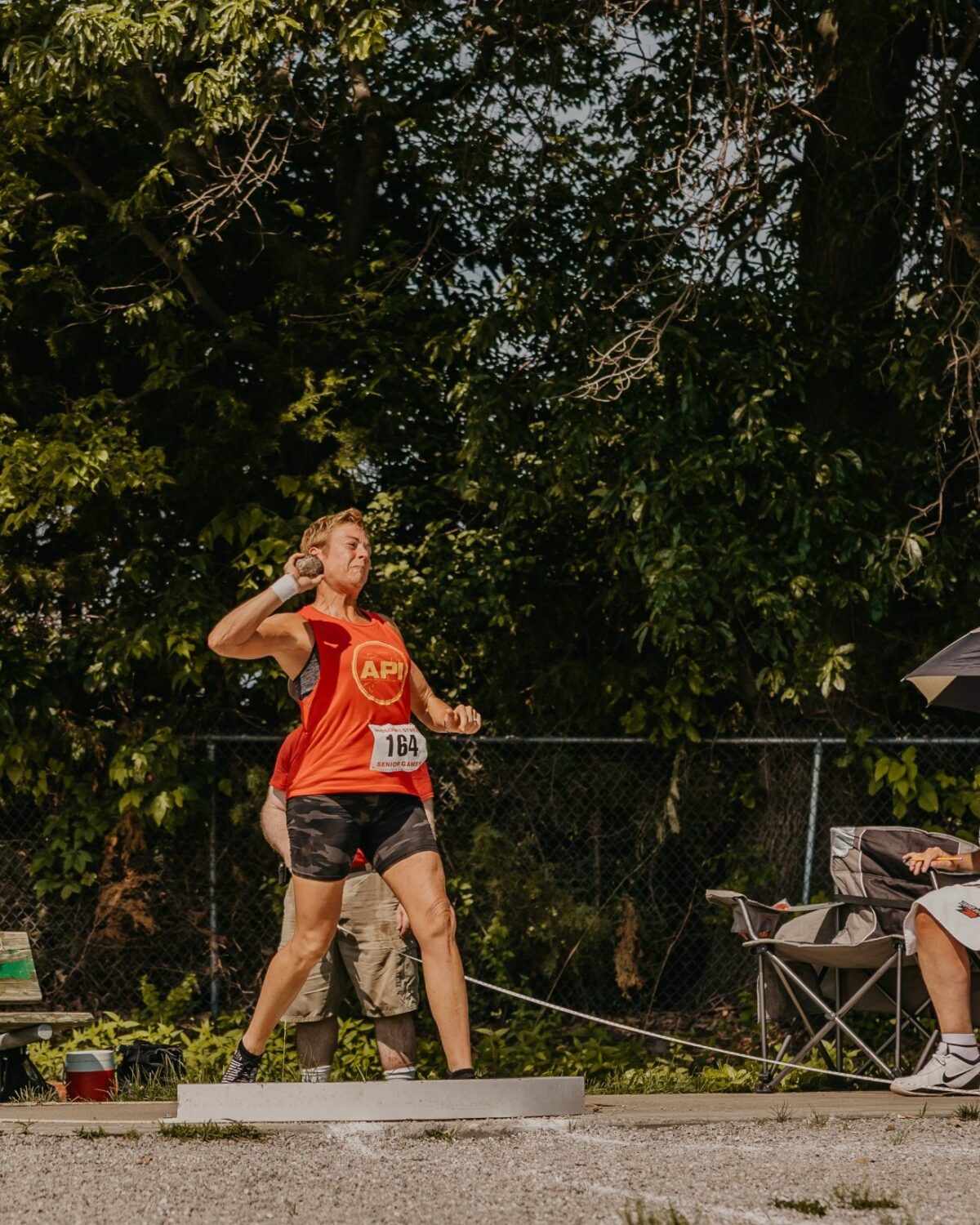 Female Senior Athlete of the Year – Mitzi Clayton
Mitzi competed in the Show-Me State Games in 1988, and then competed in her first Missouri State Senior Games this year!! Mitzi also worked for the Show-Me State Games in 1994 while working on her undergraduate degree, so she has a long history with us! Mitzi is gritty, tries her best, and is a great overall athlete. She is also caring, cheers fellow competitors on, and inspires others to give their all! Congratulations Mitzi!
---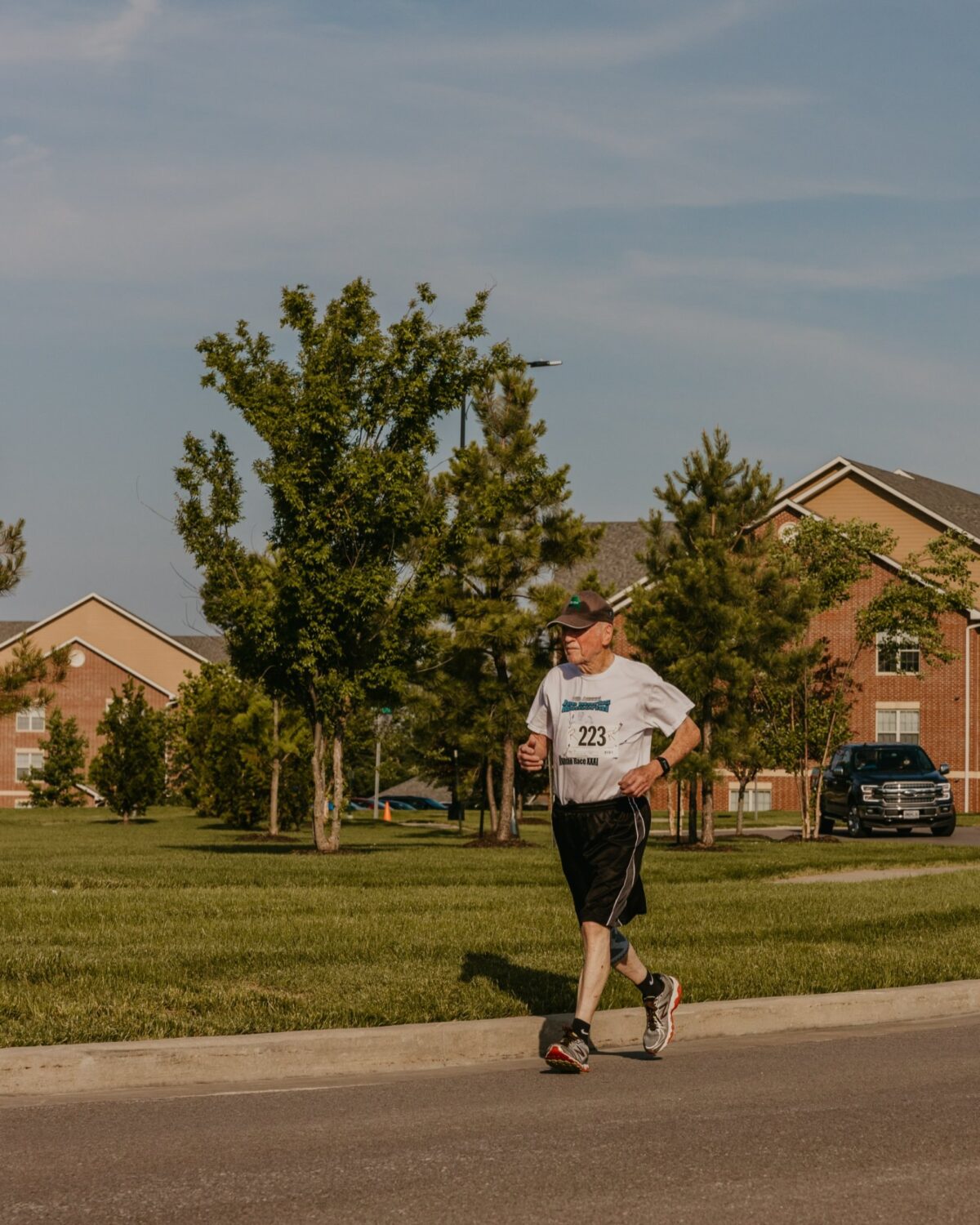 Male Sportsperson of the Year – Barney Sword Jr.
Barney Sword Jr. was our oldest competitor in the 5K Road Race at 91 years old! He had always been active, but he didn't start running until he was in his 50s. Since his start, he has earned over 150 medals since he began racing and almost 30 medals from our summer games. Barney is a great reminder to us all that it's never too late to start something new! Barney runs often with his daughter and daughter in-law to keep him going. His advice is to run with people, but especially people that will motivate you! "You will have a lot more fun and go further with others." Way to go Barney and keep up the hard work!
---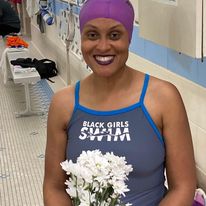 Female Sportsperson of the Year – Dr. Heidi Lovett
Dr. Heidi Lovett became an athlete 10 years ago after her doctor advised her to make healthier decisions. Then, she met the Steel MagNOLAs, and they motivated her to start competing in triathlons. In 2016, her son was murdered, and she stopped competing and exercising. After some time away she was soon reconnected with a healthier lifestyle through the Zooma Women's Run Series. Where she realized she wanted to share her love, drive, and message for running and the importance of having a healthier lifestyle. Heidi has become an activist with Black Girls Run, Zooma Women's Race Series, Be You 4 Life Apparel, TrueFitness, and League of Garmin. This was her first year competing in the Missouri State Senior State Games where she completed a ½ mile swim at Philips Lake in the triathlon with her teammates Robin and Torron. Congratulations Dr. Lovett and thank you for being an inspiration to so many!
---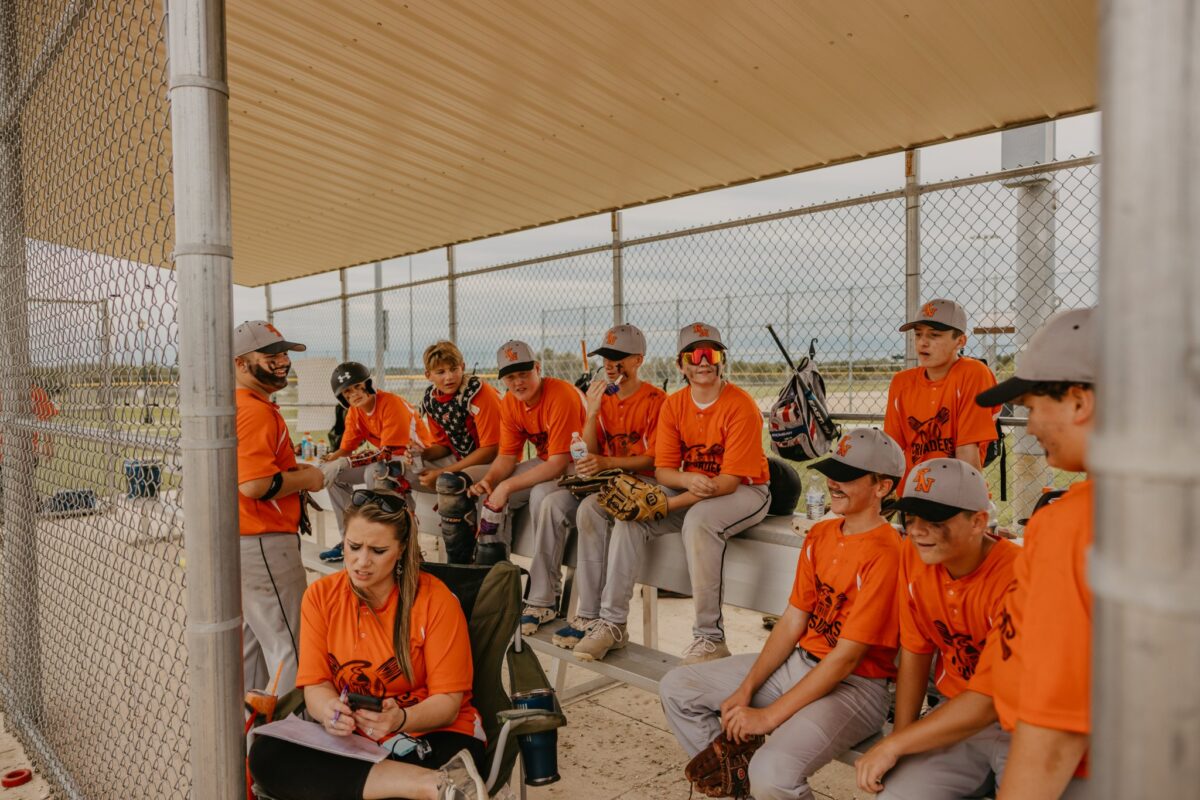 Sports-team of the Year – Knob Noster Crusaders
Due to being near an Air Force base, the team is typically never the same, but they have strong ties to the team, the determination to work hard and to have the utmost respect for each other. Weston, one of the current team members, exemplifies these values. While burning boxes for a household chore, a can of spray paint was hidden and exploded in the fire. Weston sustained 1st and 2nd-degree burns over both hands, arms, and face. He was rushed to the hospital and had to go through a painful and extensive irrigation process, to remove the paint from his burned tissue. He was devastated to be unable to participate in the baseball playoffs. He wanted to still be involved, so the team set up a live stream. During the game, his teammates would walk to the camera, and give words of encouragement to Weston! Once he was released, the team signed a batting helmet to give to him as a welcome home gift, in hopes of lifting his spirits. The KnobNoster Crushers show what it means to be a team, and Weston showed dedication and determination to get back to his team, so it was great to see him compete in the Show-Me State Games!